Hauling Equipment? You NEED a TurboBarrier!
Providing quality Exhaust Covers since 2012 #TURBOBARRIER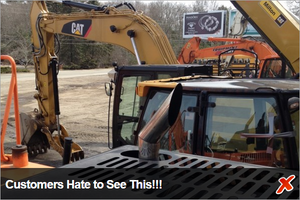 1. Most importantly Customers Love It
Your customers want their exhaust stacks covered, and duct tape used to seem like the only option to protect their investment... Until now!
Using a TurboBarrier will impress your customers. Happy customers, that's what matters.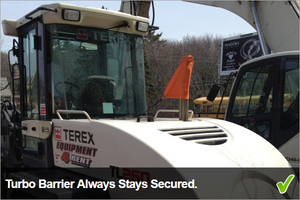 2. Looks Professional
A stuffed rag in a customers exhaust sends a red flag. It looks unprofessional, rushed, and last minute.
Do you want to stand out? Then make sure you have the right gear for the job.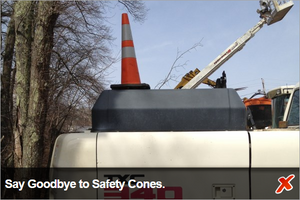 3. Saves You Money
The TurboBarrier is re-usable. Think of how much duct tape you currently use over the course of a year on trying to cover the turbo. We've all spent way too much for a skimpy roll of duct tape at the truck stop.
You will no longer have that reoccuring cost. On top of that, you can run out of duct tape. You know how frustrating it is to scramble through the truck looking for another roll. That will never happen now.
4. Very Easy to Use
Using the TurboBarrier is so simple and easy that you'll not only save money, but time too.
Cold Weather? Rainy Day? Well don't fight that duct tape anymore! Just slip on the TurboBarrier, secure with the included bungee cord and you're on your way. Zero hassle.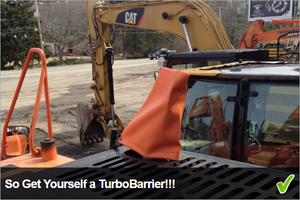 5. Doubles as a Tote
You're going to love how the Turbo Barrier can double as a tote bag for your flags and signs. Just wrap them up and slide them in. You'll see, it just becomes part of your routine.
Flat Rate Shipping in the USA
We ship via USPS Priority Mail to the lower 48. If you buy 1 or 50, shipping is only $7.95.